FOR SALE:
*Semen Available*
Non-Certificate AI - $30/straw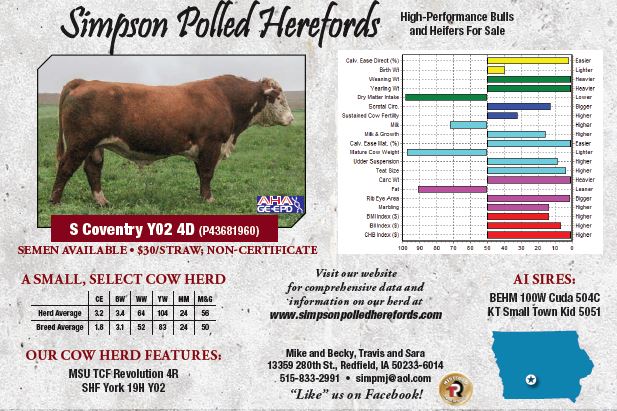 S COVENTRY Y02 4D
Homozygous smooth Polled home raised York son.
Coventry scanned an impressive 15.34 yearling REA and has been
used the last 2 years as our cleanup sire on our Marksman daughters.
Top 1% EPDs in the breed for CE, WW, YW, Carcass Weight, REA, and CHB.
Exciting young sire that has a big spread of calving ease to go with high growth and carcass traits
For more information call 515-833-2991
or email Mike at simpmj@aol.com


Females sold in Fall, bulls in Spring