FOR SALE:
*Semen Available*
Non-Certificate AI bull - $30/straw; commercial semen pricing available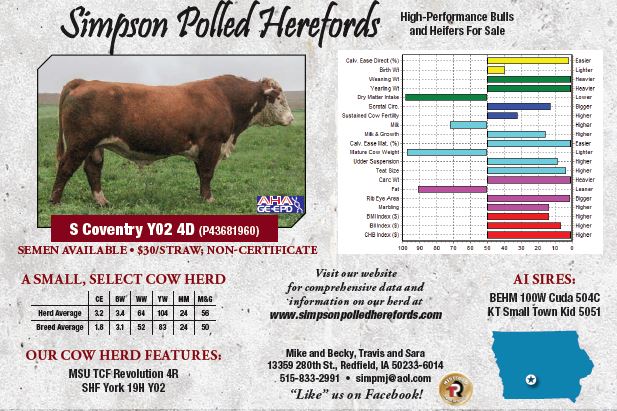 S COVENTRY Y02 4D
Homozygous smooth Polled home raised York son.
Top 1% EPDs in the breed for CE, WW, YW, Carcass Weight, REA, and CHB.
Exciting young sire that has a big spread of calving ease to go with high growth and carcass traits.
Coventry scanned an impressive 15.34 yearling REA and his first steer calves in an Iowa feedlot beat
contemporaries by over $200 profitability per head.
For more information call 515-833-2991
or email Mike at simpmj@aol.com


Females sold in Fall, bulls in Spring